Seaside, Or
Enjoy time in Portland or Seaside on your Graduation!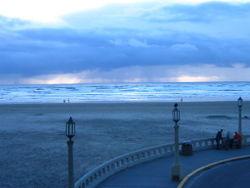 Seaside is a city in Clatsop County, Oregon. The name Seaside came from a summer resort built by the railroad magnate Ben Holladay in the 1870s, Seaside House, located a mile south of the business center.
Seaside has three miles of powder-soft beach and two miles of manicured, ocean front boardwalk make Seaside a popular tourist town.
Discover Seaside's secrets on foot - or pedal through downtown's colorful streets. They're lined with greenery and flowers - but no parking meters! You'll find dozens of delightful mini-malls, specialty boutiques, antique shops, art galleries, museums, arcades and cinemas. Ride an elegant steed on the Town Center Carousel and don't forget to visit the famous Seaside Aquarium, where playful seals and spectacular sea life are the highlight of any trip.
Want Something Different? Call Your personal expert: Tammy at (530) 277-7146 or
tammy@safeandsobertours.com
to Design YOUR custom trip!